As a black woman with a background in both Italian and Caribbean cultures, my identity has had a significant impact on my work as a graphic designer. This is an industry that thrives on creativity, drawing inspiration from our surroundings, experiences, and the problems we face. The goal of design is to find solutions to problems, yet for decades, these solutions have been primarily created by men with the help of a few women working behind the scenes.
One area where this is particularly evident is in safety research and design, where car crash dummies are predominantly designed for male bodies despite their high cost and low usage. This neglect has dire consequences for women's safety, as they are more likely to suffer severe injuries in car accidents.
But what about creative design, products and brand identities designed to target women?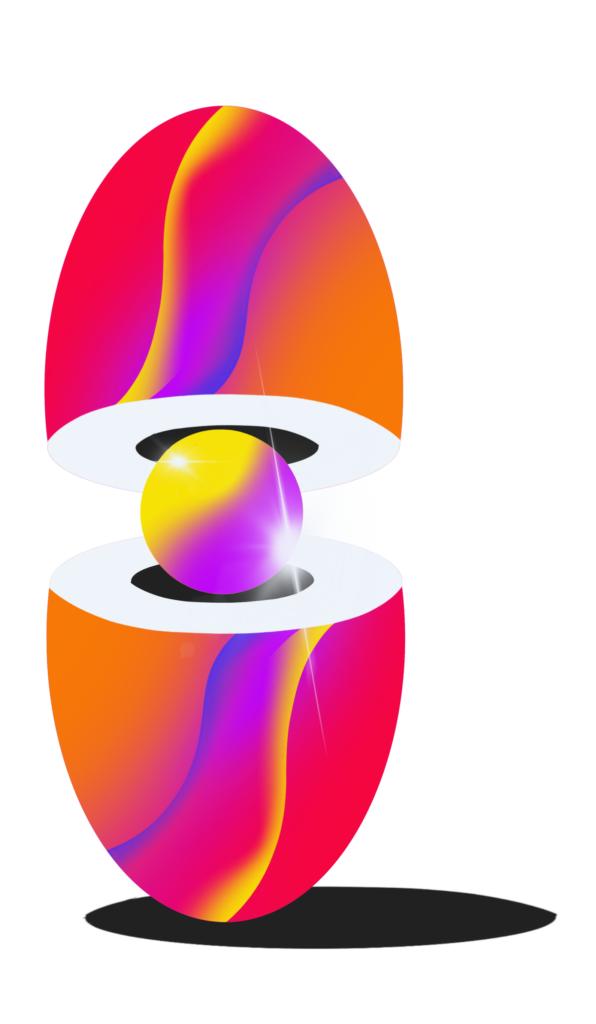 The design industry has traditionally stereotyped female-centric products using pink, flowers, and soft shapes in designs.
The 1975 Love's Baby Soft ad exemplifies how men thought women should be marketed to.
The ad targeted women by appealing to their desire to feel youthful and attractive, emphasising femininity. The product's design featured soft, rounded contours and various shades of pink.
The brand name was elegant and written in a classic serif font.

Frankly, the ad was bizarre and bewildering, sexualising female innocence.

The advertising industry was highly biased and stereotypical towards women, primarily due to being a male-dominated industry. In fact, there is no data from the 1960s indicating that women worked as graphic designers at all. It was only in the 1970s and 1980s where more women began entering the field, making significant contributions to the design industry.
Unfortunately, not much has changed. The design industry remains male-dominated, with only 23% of designers identifying as female, according to the 2022 Design Economy report. The figures have shifted by 1% since 2015. Although it is a small number, we are slowly making progress.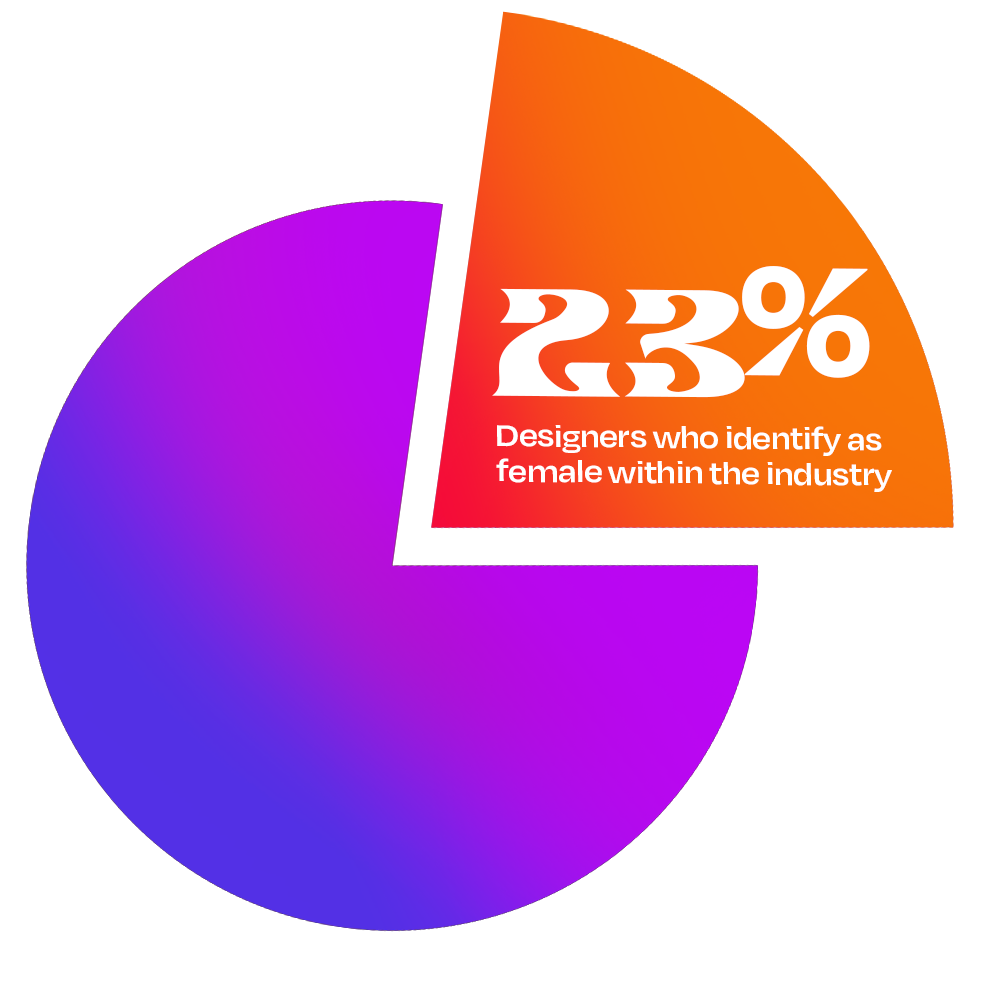 So, where are all the women in the graphic design industry?
If you are a woman (or a woman from a minority group) reading this, you probably agree that becoming a graphic designer is no easy feat. While university can make you fall in love with the field through your favorite tutor, beautiful projects, final project, and dissertation, suddenly you find yourself out of school and struggling to find your groove in a male-dominated industry.
But, if you take a closer look, you'll find many women making waves and creating safe spaces to talk about and support one another in the industry. Remember Peggy Olsen from Mad Men? She broke advertising barriers, highlighting women's real-world efforts and fresh perspectives in a male-dominated industry. Well, here are some inspiring women who are breaking barriers like Peggy:
Sophia Yeshi is a queer Black and South Asian illustrator and graphic designer based in Brooklyn, NY. She uses her platform to celebrate underrepresented communities and advocates for better representation and lifting each other up.
(Read more of her interview with Creative Boom here)
Jessica Walsh, on the other hand is a successful female creative agency owner. I always look at her work with jealous eyes, full of admiration. In a 2019 article on her website, she addressed the lack of representation and pay gap for women and non-binary individuals. Furthermore, she advocates for an inclusive feminism that promotes equality for all, regardless of identity, highlighting the importance of social initiatives and mentorship to empower underrepresented voices in the creative industry.
Despite the lack of women in our industry, we know that talented female graphic designers are out there and the amazing work they do will inevitably impact other young female creatives in the near future.
What do women want? News flash, it's not about flowers and pink

You need to make sure to take into account the women you are designing for and what they want, understanding their needs. It won't always be about soft colour palettes, smooth, curvy shapes, and italics. Change is coming.
Here are some brands I think do an excellent job with their brand identity without falling into gendered design stereotypes.
Billie
Billie, The razor company has made a name for itself by creating ads and packaging that challenge traditional ideas of femininity. One of the first brands to show women with body hair in their ads, breaking the stereotype of perfectly shaved woman. Our hair grows and it grows a lot! Their packages is a lot more engaging, gender neutral and feels more sustainable. The razor comes in a white paper box, they use a simple, cool, stretched san serif and, hey, no one said not to use pink, but their color palette is extremely vibrant and inclusive!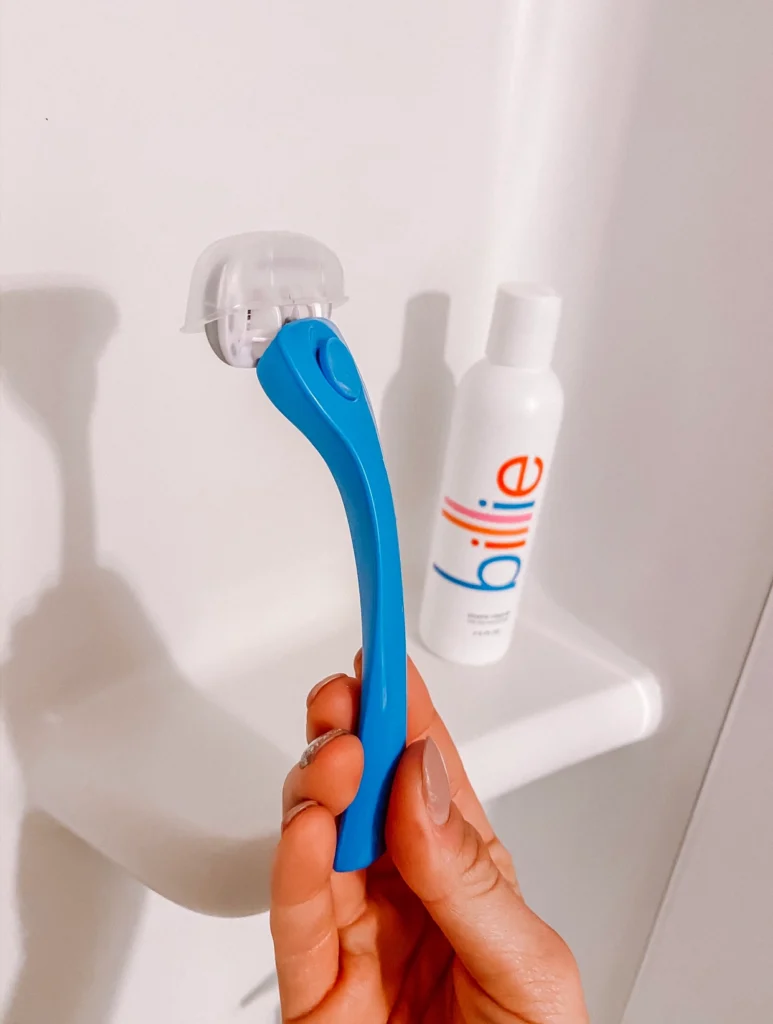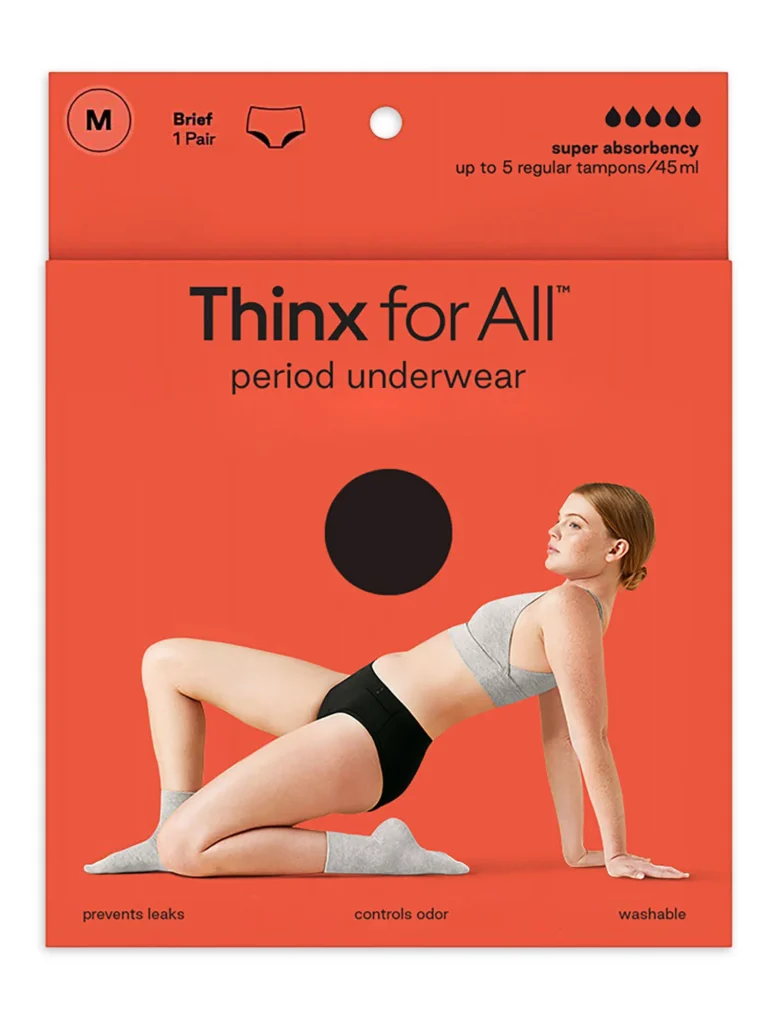 Thinx
Thinx, the period underwear brand has made a point of including diverse models in their advertising, women in different sizes and shapes and trans men. Their products are designed with inclusivity and accessibility in mind, driving a conversation around destigmatizing periods. Overall they do a great job when it comes to design too. Their colour palette is pretty much non-existent, focusing all their power on their messaging and imagery. Their logo is a clean sans serif, steering away from the overused and stereotypical serif in female-centric products.
Girlfriend Collective
Girlfriend Collective . It's probably one of the most sustainable brands you can come across. Their brand identity is very clean and similarly to Thinx, focusing more on messaging. The colours that they use are all neutral colours, which, in my opinion, help showcase how sustainable and pro-environment they are. They use mostly sans serif fonts and their logo although serif is clean, bold and feels somehow strong – still encapsulating an element of femininity.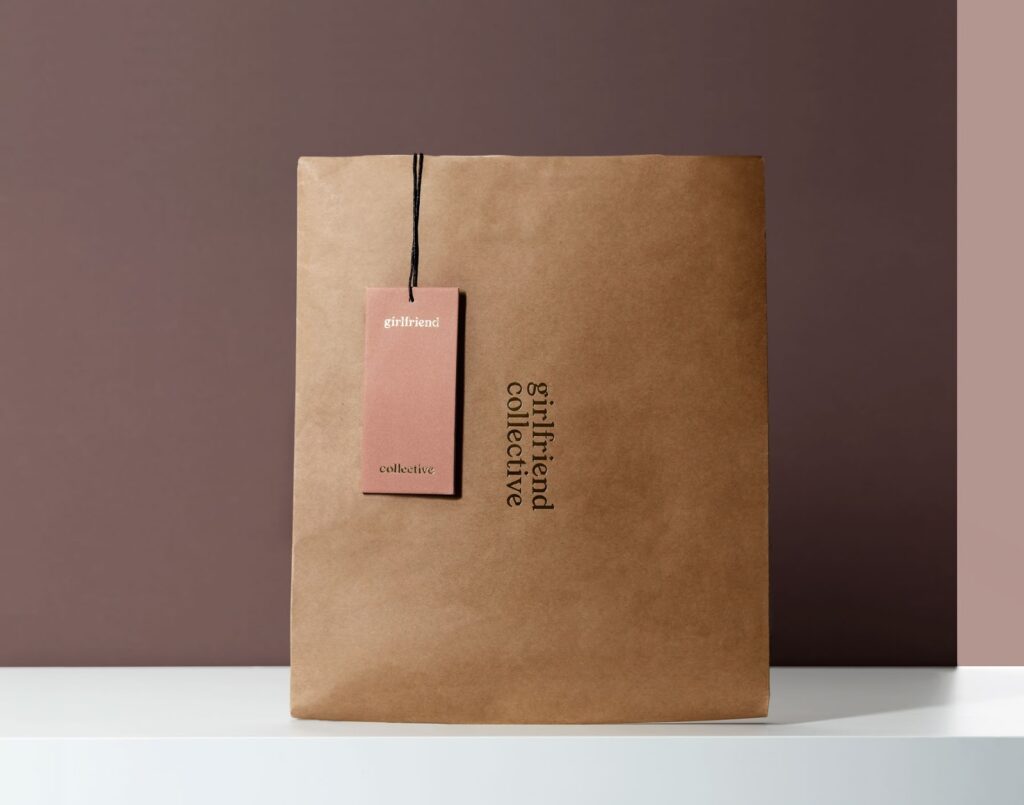 So who will be the women of the future?
In a world changing so rapidly, it's difficult to imagine what new graphic designers we will be into or what type of software and tools they will use. Will AI completely take over our profession and leave us jobless? No, I don't have such a negative view of the future.
With the number of female designers hopefully equaling their male counterparts, I expect to see more women in higher roles, and those women in higher roles hiring more women and encouraging other women to support one another. I can see this happening whilst i've been working and I believe that awareness of issues such as diversity, representation, and inclusivity will become the minimum standard when it comes to design.

Furthermore, traditional gender norms will continue to be challenged as more people strive for an inclusive and equitable design practice. In contrast to Gen X designers, who may have focused more on technical skills and design theory, younger female designers are prioritising collaboration, community, and social impact.
I'm excited for the future of the creative design industry and how young female designers will navigate its ever-changing landscape. Prioritising accessibility for women and promoting mutual support is essential for the industry's growth. As women take on leadership roles, we can play a crucial part in making design more inclusive. All designers must consider the societal impact of their work and strive for inclusive designs that respect everyone, regardless of gender.